On April 18, 2022, the signing ceremony of strategic cooperation between Chengdu Aixin Zhonghong Biotechnology Co., Ltd. (hereinafter referred to as Aixin Zhonghong) and Sichuan Handa Health Management Co., Ltd. (hereinafter referred to as Handa Health) was grandly held in Chengdu Aixin Shangyan hotel. Mr. Lin Quanzhong, chairman of Aixin group (hereinafter referred to as director Lin), Ms. Liang Rong, deputy general manager, and Mr. Chang Guiwen, director of Aixin Zhonghong company; Ms. Yan Yuemei, the legal representative of Handa health, Mr. Chen Lin, the marketing director, and Ms. Zhou Xiaofang, the sales manager, attended the signing ceremony.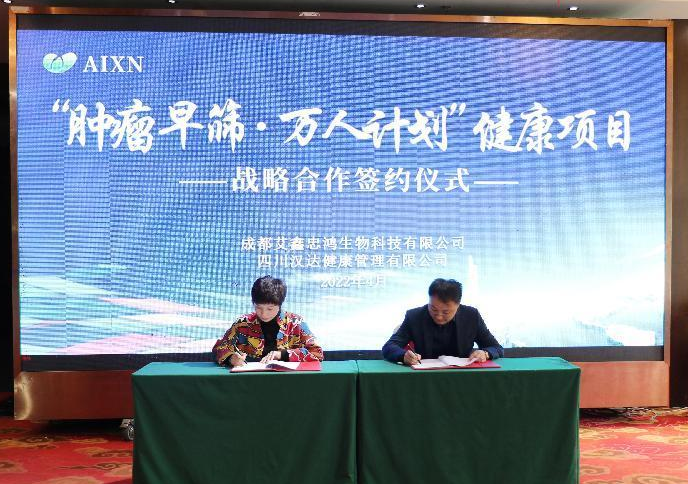 At the signing ceremony of this strategic cooperation, AI xinzhonghong and Handa Health launched the health project of "tumor early screening · 10000 people plan" under the policy background of "healthy China · Sichuan action". The purpose and significance of the project is to awaken people's awareness of caring for life and self-health, pay attention to early screening, early detection, early diagnosis, early treatment and early intervention of cancer, and avoid the consequences of "poverty caused by disease and returning to poverty due to disease". The project will rely on the professional technology of West China Medical Testing Institute of Sichuan University and Da'an gene Co., Ltd. of Sun Yat sen University to escort the health of Sichuan people. At the same time, it also marks that Aixin group has taken a solid step in the field of general health.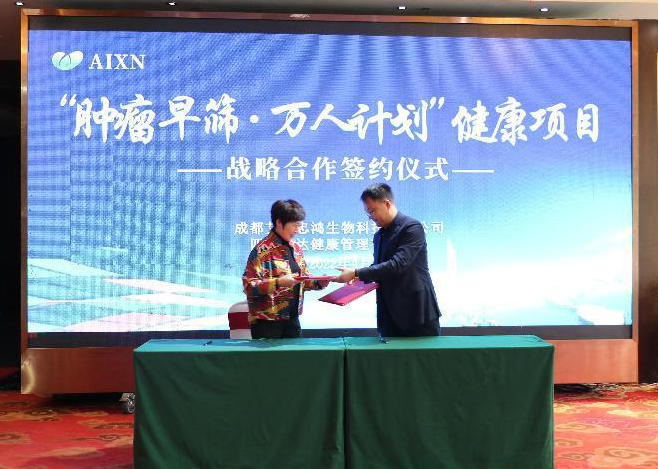 Through the signing of the strategic cooperation agreement, the principals of both sides said that they would carry out in-depth and comprehensive cooperation in the future, work hand in hand, commit to the cause of great health, earnestly implement the policy goal of "healthy China · Sichuan action", safeguard the health of the people and achieve a new win-win situation.